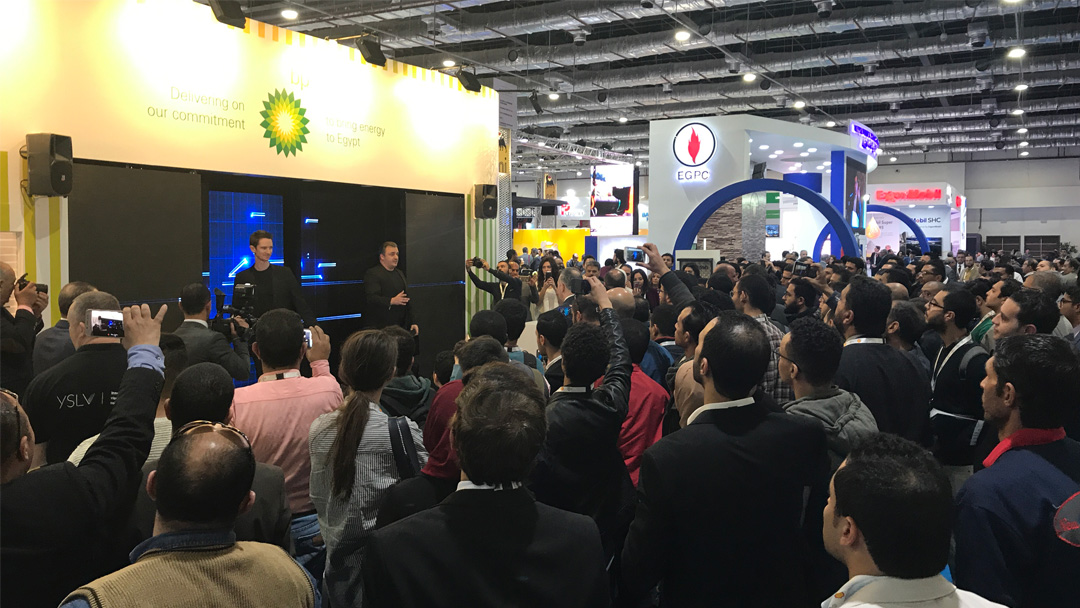 Would you like to attract massive crowds to your Booth? …if so then you might need the help of the Exhibition Magicians!
If you want to attract more visitors to your exhibition stand, if you want to gain new vital leads, if you would like to educate the masses on your company story, your vision or your key USP's then the Exhibition Magicians are here to help and assist you achieve these goals.
The Exhibition Magicians aren't just Trade Show Magicians…
The Exhibition Magicians aren't the normal Trade Show Magicians that you see at every trade show, we understand narrative and brand.   We understand that your message is paramount, but we also know the secret to getting people to your booth and keeping them there for the entire presentation; amazing them, engaging them and informing them throughout the presentation.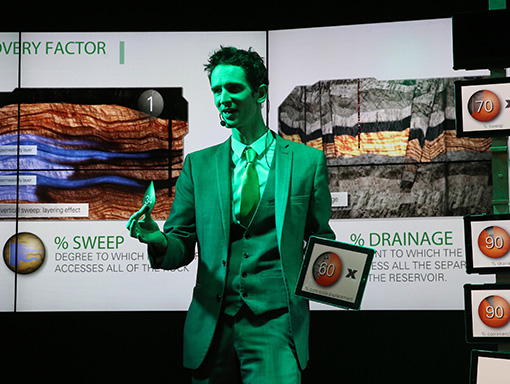 We appreciate that you have spent thousands, sometimes tens or hundreds of thousands designing and developing your booth but we have witnessed first hand that nothing attracts more visitors to a booth and keeps them there whilst delivering a message more effectively then one of our shows.  This has been proven time and time again which is why blue chip companies like BP, BMW, Ford, IBM, Audi, Microsoft keep coming back to us time and time again. It works!
We have worked in all areas of industry including Oil and Gas, Automobile, Info-security, Pharmaceutical and Medical, Finance and Insurance, Law and Technology and Science.   Get in touch today to see how we can work with you to tell your story!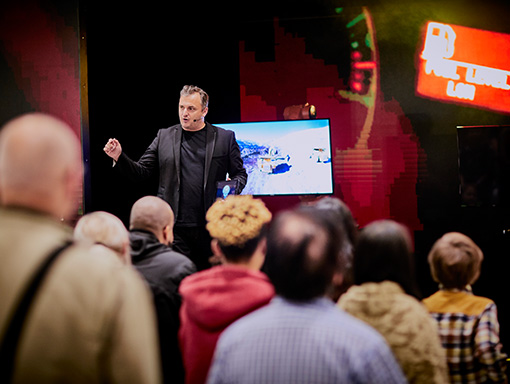 We at the Exhibition Magicians do not only entertain the visitors at your trade show or exhibition stand we will ATTRACT visitors to your stand. Your customers will be educated whilst entertained and then after the presentation it's time for you and your team to be ready to qualify those leads and turn them into potential sales.
Many companies use the us to tell their company story using a visionary live performance that's engaging, inspiring and amazing. We create bespoke Digital Magic Shows to enhance your brand and make your product and message stand out from the crowd!