Start-rite uses a digital magician to deliver important message
Start-Rite shoes hired the Exhibition Magicians to attract people to their stand in trade shows and shopping malls by using a Digital Magician and used our presentation for a whole Summer to deliver their brand message.  Exhibition Magicians created a Digital Magic presentation which combined an interactive video magic presentation whereby our Exhibition Magician Keelan Leyser reached in and out of the video screen creating a magical virtual reality.
Trade Show Magician grabs attention by vanishing his legs!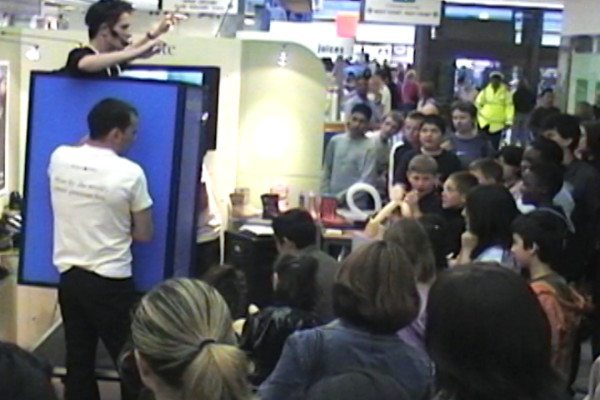 Digital Magician Keelan pulled socks and shoes magically out of the screen then finished the presentation making not only his shoes disappear but his whole legs! The whole presentation was carefully scripted to deliver the brand message and key points in a very interactive imaginative and memorable way.
Everything was produced in house by us the interactive presentation the video animation and the magic all was created by the Exhibition Magicians.